Coming soon (or possibly much later)- bird of prey related content.
Featured Website:
The Linnean Society Specimen Collection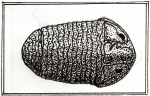 The Linnean Society holds Linnaeus' collections of plants (14,000), fish (168), shells (1,564) and insects (3,198) plus James Edward Smith's own plant (17,000 specimens) and insect (5,800) collections. The collections also include the library of Linnaeus (some 1600 volumes) and around 3000 letters and manuscripts." Find out more and view images of the specimens.
Featured Place:
The island of Mull

The island of Mull is one of the best places in Britain and Europe if you want to see birds of prey: golden and white-tailed eagles, hen harriers, buzzards, kestrels, sparrowhawks plus, rarely, peregrine falcons and merlin. There is also a good owl fauna.

Follow some satellite tags eagles across Scotland at RaptorTrack

Find out where birds are being posioned on the PAW Scotland website